Google 'the history of the hot tub' and you will get a lot of very different results.
SpaDepot.com posted one of the most interesting presentations. It has informative descriptions and great accompanying photos.
Here is a sample…
"For millennia, people have used baths and natural hot springs as places of socialization, health, and worship.
Some of the earliest hot tub parties may have been held in calderas, using red-hot stones to warm the water. These early people didn't have massaging jets in their spas, but they certainly understood the curative powers of hot water."

Here is a photo from an ancient Greece spa –
Photo source: Spa Depot – History of the hot tub
AquaSpas.com kicks it up a bit with their 'The Rise in the Hot Tub Culture' section mentioning the 'Hot Tub Time Machine' movies, 'Ferris Bueller's Day Off', etc. Their post includes a great 'Simpsons' gif –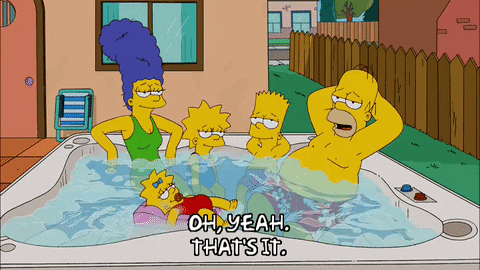 Gif Source: AquaSpas.com